What Are The Latest Entries Into Microsoft's Venerable Excel Series?
Microsoft Excel is probably the most used spreadsheet software in the world. It is one of the applications that come with the Microsoft Office. The spreadsheet is mainly used for recording, storing, and analyzing data. Since it was first introduced to the market in 1989, Microsoft Excel has been evolving gradually, and its efficiency and functionality has only been getting better. Every version of MS excel has been coming with unique features meant to improve the functionality of the application in addition to making the work of the users easier. The latest entrant into the Microsoft's venerable Excel series is the MS Excel 2016. It was released early 2016. It has many notable features that were unavailable in Excel 2003, Excel 2007, Excel 2010, and even Excel 2013. Below is a rundown of the features that characterize this latest entrant into the Microsoft's venerable Excel series.

1. Tell Me
The "tell me" box is clearly the most visible and obvious new feature setting aside Excel 2016 from its predecessors. It is actually a shame that it wasn't there in the Excel 2007 version where the menu ribbon was first introduced. Any regular use of Excel can recall how challenging it was to find some tools. This feature is basically a search box that lists the operations and function that corresponds to your particular search terms. In other words, the "tell me" feature is a shortcut that makes it easy for users to get where they want with ease. In addition, there is the smart look-up that can allow you to search the relevant articles on the Internet.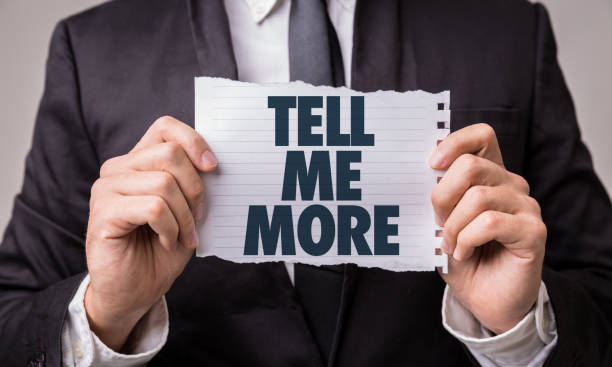 2. New Chart Types
The charting options in the older versions of Excel were quite underwhelming. The Excel 2016 version is, therefore, a revolution! Microsoft seems to have acknowledged the charting shortcomings of the older Excel versions and made significant Microsoft Excel updates to that effect in the Excel 2016 version. Although Microsoft has done well insofar as retaining the new-old feel is concerned, it has brought in several modernistic charts which are giving more life to data. Example of the latest charting options includes the histogram, Treeman/Sunburst, Whisker, Pareto, and Waterfall charts. Surprisingly, these charting options are rich with formatting options that are extremely easy to use. In a nutshell, MS Excel 2016 has more, better charting options compared to the older versions.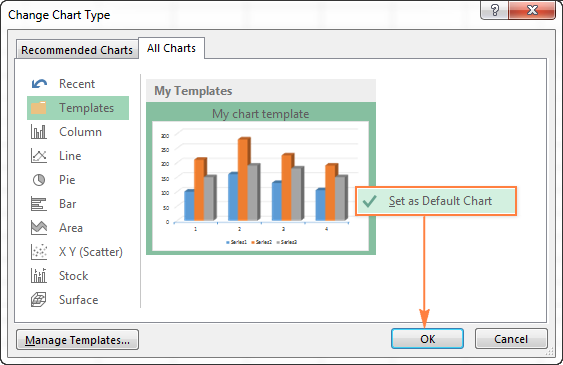 3. Forecasting
One major weakness of older versions of MS excel had to do with the inability to analyse time series data exhaustively. For instance, it was not easy to make forecasts. But with MS Excel 2016, forecasting is now much easier thanks to the One Click Forecasting feature. This tool can mine and analyse time series data, and make relatively accurate predictions of the future patterns and trends. The One Click Forecasting feature can also allow you to generate a number of forecasts taking into account all the variable factors that you have. You can then present your forecast as a bar graph or line graph. However, it is imperative to note that the accuracy of the forecasts greatly depends on the accuracy and the amount of the data that you have.
4. Power BI
So you have completed your report. Now What? The report is of no use unless you can share it with relevant persons. Once you have finished working on the spreadsheet, Excel 2016 has made it easy for you to share with your clients, boss, or workmates through the Power BI feature. Once published, you can go ahead with creating interactive reports. Using this feature, it is also possible to easily monitor your data from the various applications that you use and from across an organisation. Thus, Power BI feature is a great new addition the to Excel spreadsheet that can help you to create interactive, rich reports and share them with others. The reports can then be edited by people with the necessary credentials.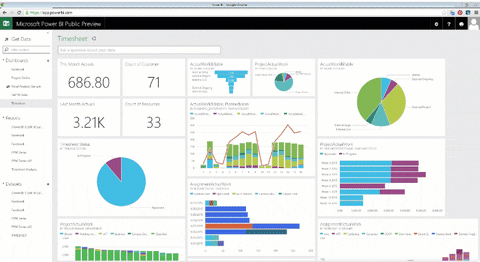 5. Data Loss Protection
Every Microsoft Excel user understands the pain of having to rummage through their purse to input important data while working on some project simply because they grew weary and forgot to save their data on their computer. It was a common nightmare associated with older versions of Excel. Luckily, this issue has adequately been addressed by the introduction of the Data Loss Protection feature in the MS Excel 2016. This feature facilitates the real-time scanning of your content based on several predefined policies. This feature has made it possible for people to use MS Excel to save sensitive information such as bank account numbers and debit and credit card information, at their discretion. This feature is also great in that it allows for the synchronisation of data across other Microsoft applications such as MS PowerPoint and MS Word.
6. Power Query
Power Query is a tool that enables Excel Users to discover, refine, and combine new data. In the Microsoft Office 2013, this tool was introduced as a separate plug-in. Luckily, Excel 2016 has made it a native feature. Power Query can allow you to connect to a variety of sources from which you can find relevant data. With this tool, you can also merge your sources and even shape them appropriately to meet your analysis needs. The Power Query can also enable you to add custom views. For instance, you can now make use of the JSON parser in creating data visuals such as Azure HDInsight and Big Data. All in all, the most interesting thing about Power Query is the ability to source data from a variety of sources including Access, Web Pages, Oracle, XML files, Sybase, and txt. files. The tool also does a great job when it comes to data cleansing.
The Takeaway
Overall, it is apparent that Microsoft Excel is evolving gradually and every new version is coming with features that are meant to enhance functionality and efficiency. It is also clear that Excel 2016 is the newest entrant into the Microsoft's venerable Excel series. It looks more modernised, with all the features available the older versions and several additions that have made it more effective and user-friendly. Thus, if you are still using an older version of Excel, there is a lot you could gain by upgrading to MS Excel 2016.